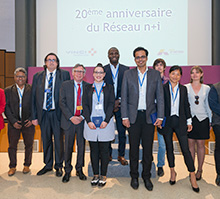 Thursday May 17, 2018 was the celebration of the 20 years of Network n+i, hosted by Arts et Métiers in Paris.

We would like to thank all participants who joined us for this unique event: members institutes, institutional partners, international partners, companies and n+i alumni.

We share with you some photos of this event.



We thank our partner and sponsor for the event

Share on