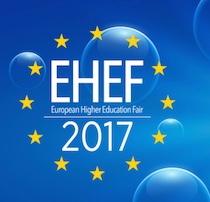 Professors and representatives of Network "n+i" will be present in Indonesia at the "EHEF" event:
in Yogyakarta, at the Jogja Expo Center, on November 2nd.
in Jakarta, at the Kartika Expo Center (Balai Kartini), on November 4-5.
in Palembang, at the Kampus Pasca Sarjana UNSRI, on November 7th, 2017
Participating in this event is an opportunity for students to meet "n+i professors" and to be interviewed for orientation and scholarships.
Meet us on the "n+i" stand.
http://ehef.id/
Share on