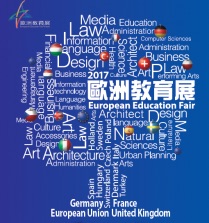 Professors and representatives of Network "n+i" will be present in Taiwan at the EEFT European Education Fair, at Taipei on October 14th and 15th, 2017.

Participating in this event is an opportunity for students to meet "n+i professors" and to be interviewed for orientation and scholarships.

Meet us on the "n+i" stand.
Share on