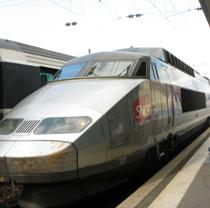 Transportation engineers design and implement projects facilitating the movement of people and goods while taking into account the environment, the existing network as well as many factors such as cost, safety and pollution. Transportation management is closely related to logistics, which is why many logistics engineers work in this sector. The aeronautics, railroad, automobile and shipbuilding industries hire the largest number of young engineering graduates.

Transportation engineering programmes include a number of competence fields, among which are mechanics, information technology, materials, urban planning, civil engineering, maintenance, telecommunication, safety, etc.

Read the n+i factsheet on Why study transportation engineering in France? to know more..
Find out more n+i factsheets here: http://www.nplusi.com/fact-sheet.
Share on