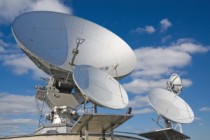 Telecommunication / IT engineers possess deep technical knowledge as well as leadership and business skills.

Their work consists in developing and improving communication technologies in a wide range of contexts (landline and mobile phone services, radars, satellites, etc.) and increasingly involves setting up and monitoring networked systems, which are rapidly expanding in many companies.

Telecom engineers are needed in telecommunications companies (telecoms operators, IT services IT and equipment supply companies) as well as in the automobile, computer, shipbuilding, aeronautics and railroad industries.

Read the n+i factsheet on Why study telecommunications engineering in France? to know more..
Find out more n+i factsheets here: http://www.nplusi.com/fact-sheet.
Share on