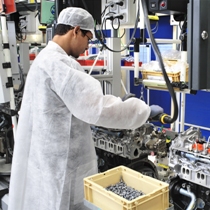 Mechanics is everywhere, which is why mechanical engineers can work in a very wide range of contexts (studies, calculations, trials, methods, manufacturing, maintenance, marketing, etc.) and industrial sectors (transport, equipment, automobile, textile machinery, robotics, shipbuilding, construction, aeronautics, IT, food processing, etc.).

They must therefore possess extensive knowledge not only in science and technology at large, but also in business and project management.

Read the n+i factsheet on Why study mechanical engineering in France? to know more..
Find out more n+i factsheets here: http://www.nplusi.com/fact-sheet.
Share on