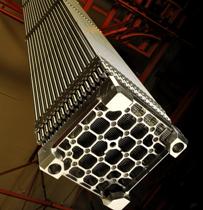 Materials engineers possess a wide range of skills and work in a multidisciplinary approach, as they are involved in every step of the manufacturing process of the material they specialize in, from design to production and use. In addition, they must take economic and environmental issues into account.

Materials engineers are needed in a variety of industries: railway, photovoltaic, nanotechnology, automobile, aeronautics, metal, nuclear weapons, polymers, composites, microelectronics, etc. Materials engineering is a highly research-oriented academic field, with 50% of students pursuing PhDs.

Read the n+i factsheet on Why study materials engineering in France? to know more..
Find out more n+i factsheets here: http://www.nplusi.com/fact-sheet.
Share on