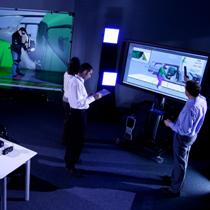 Computer is a constantly evolving industry; computer engineers must therefore be highly adaptable to new challenges. They must possess a good command of new technologies, be innovative and able to lead both national and international teams.

They often specialize in a given area (management information systems, IT service management, software development, research, expertise and consultancy, etc.) and can be employed by all kinds of companies from various sectors such as aeronautics, electronics, embedded systems, manufacturing, automation as well as the video game and animation industries.

Read the n+i factsheet on Why study computer science in France? to know more..
Find out more n+i factsheets here: http://www.nplusi.com/fact-sheet.
Share on