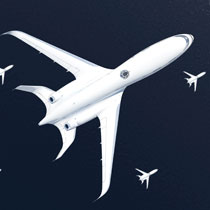 The aerospace industry relies on highly qualified staff, one third of which at least are engineers.

They design the equipment and manufacturing processes of the future (research and development), thus covering countless areas: materials, mechanics, energetic, electronics, information technology, telecommunication, physics, etc.

Read the n+i factsheet on aerospace to know more..

Find out more n+i factsheets here: http://www.nplusi.com/fact-sheet.
Share on