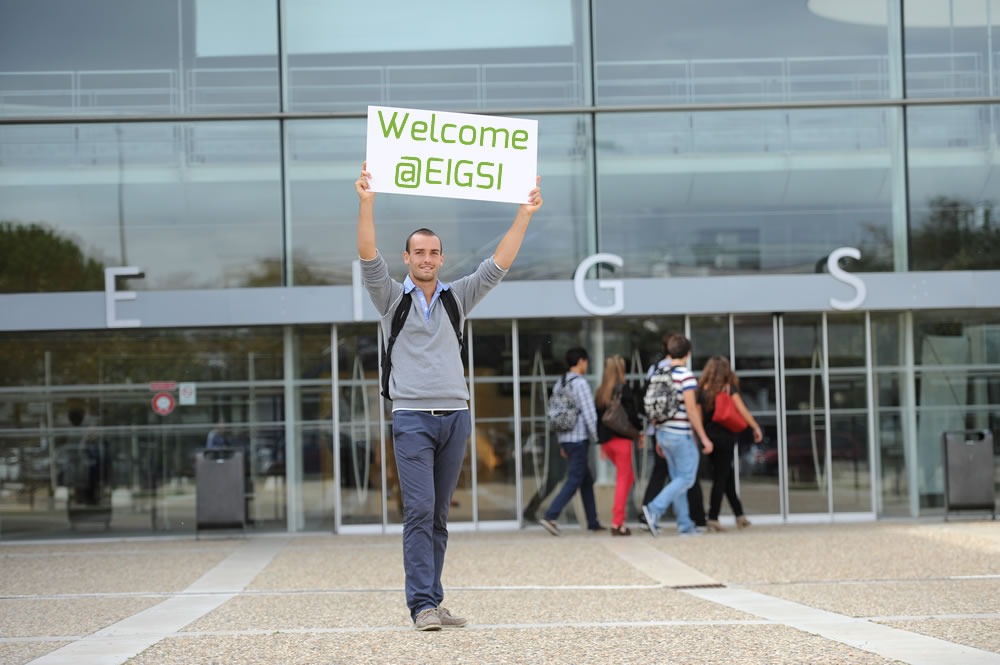 Student life : Give rein to your enthusiasm
At EIGSI the slogan is "Live your passions, express your talents!"
Indeed, student life is a good time to live your passions, to assert yourself as an individual and as part of a group. It's a perfect time to join a club, learn a new sport, volunteer your time and be open to others. It's an opportunity to reveal your many talents.
There are lots of student organizations and clubs at EIGSI, with projects, events and initiatives in all areas, which the Students Activities Office (BDE) has organized into 5 clusters: the Expressive cluster, the Integrating cluster, the Generous cluster, the Sports cluster and the Ingenious cluster.
The student Union offers a large range of activities :
Through a partnership with the University of La Rochelle, EIGSI students enjoy access to all the university's sports facilities.
Music, theatre
Humanitarian and citizenship issues
Student members of Start-EIGSI set up projects involving young people from deprived areas. The Etudiants pour un Développement Durable put their skills to work on sustainable development projects on behalf of humanitarian NGOs, such as a methane production centre in Tanzania, solar ovens in Haiti or cybercafés in Burkina Faso – all splendid examples of solidarity !
Read more : http://www.eigsi.fr/campus-life/

La Rochelle : Capture the energy of a city on the move
Sports, cinema and music fans will be spoiled for choice in La Rochelle's yearround calendar of major events, all accessible at preferential student rates :
Le Grand Pavois - September - France's leading international in-water boat show
La Rochelle Marathon - November - 2e France's second-largest marathon (8,000 runners)
International Sailing Week - May/June - Light sailing boats and liveable boats
Sunny Side of the Doc - May - International documentary film market
International Film Festival - June - A not-to-be-missed event for all filmlovers (tributes, retrospectives, etc.)
Les Francofolies - July - A festival of music of every kind
Read more : http://www.eigsi.fr/campus-life/rochelle-beautiful-and-rebellious/